World Cancer Day 2022: Close The Care Gap
What is World Cancer Day?
World Cancer Day is marked every year on February 4th. This global initiative led by the Union for International Cancer Control aims to raise awareness of cancer and to promote its prevention, detection and treatment. With its "Close The Care Gap" theme, the 2022 World Cancer Day is focused on the need for equitable access to diagnosis, treatments, and care.
What is ESCA CS doing to #CloseTheCareGap?
At ESCA CancerSupport (ESCA CS) we believe that cancer care should not be restricted in any way, including by language, gender, age, available finances, ethnic background or culture. We are fortunate in having access to excellent healthcare in the Geneva region, however a cancer diagnosis and treatment can be difficult to cope with, and even more so in a foreign setting. ESCA CS was born out of the need for an English-language support group for those having difficulty expressing themselves in French. We offer emotional support, practical help, information resources, well-being activities and a welcoming community in English to anyone affected directly or indirectly by cancer.
How Can ESCA CS help?
We continue to expand access to our care services. Support for women with breast cancer has been a mainstay of ESCA CS's services, but 2021 saw the creation of a group specifically to support men affected by prostate cancer. Another new group offers age-appropriate support for teens who have a family member diagnosed with cancer. All of our services are offered for free to ensure that lack of finances is not a barrier to access.
ESCA CS is grateful for the support of our donors, fundraisers and volunteers. With their help, we aim to continue to improve and expand our local cancer support network to ensure support remains available in English and freely accessible to all of those in need.
#CloseTheCareGap
No one faces cancer alone
Slide
Slide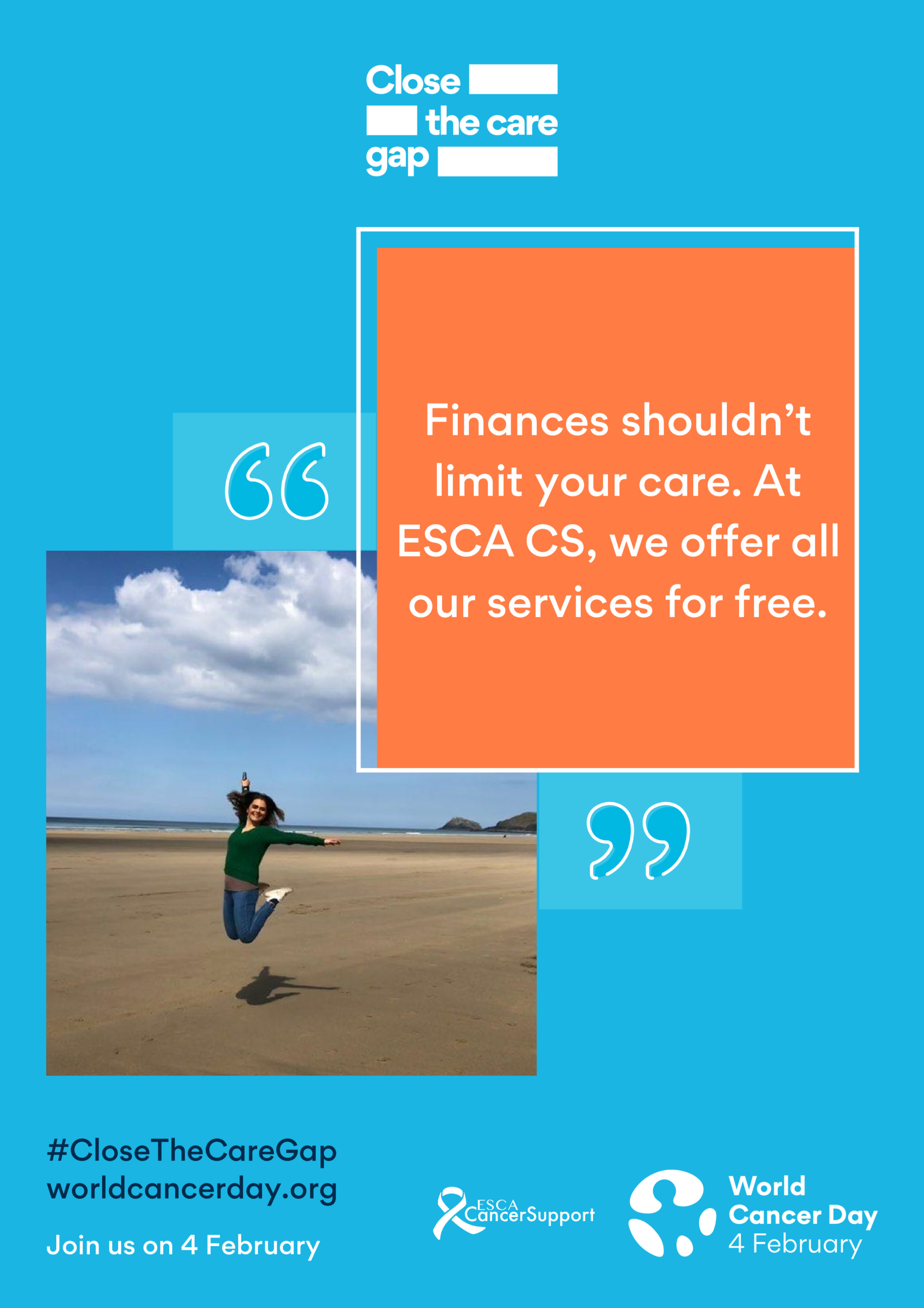 Slide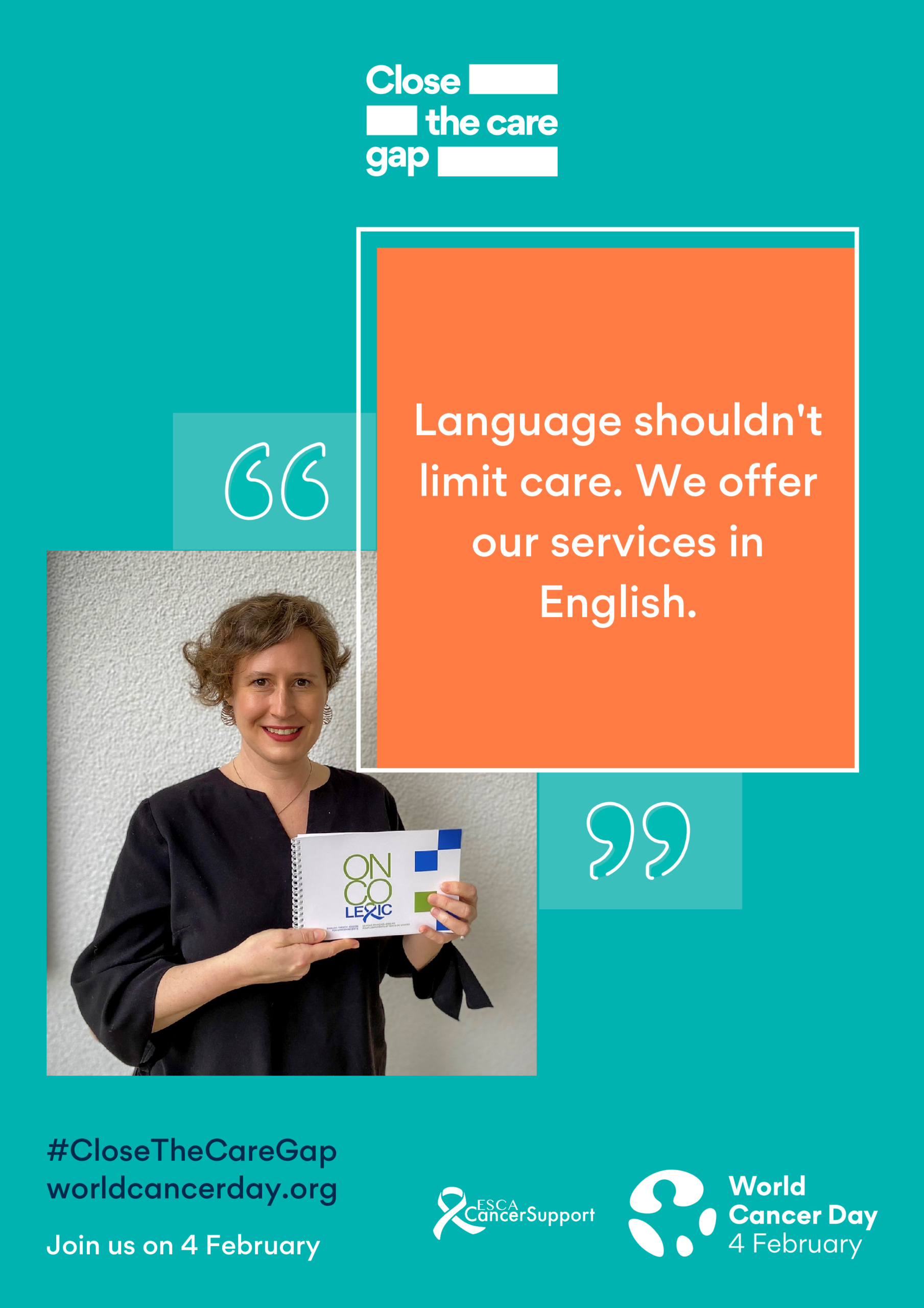 Slide
Listen to Elina, ESCA CS director speak with WRS on World Cancer Day 2022 about how we help #CloseTheCareGap!