←

Back to event list
Common Threads ESCA Workshop
Common Threads Project integrates somatic/body work with art therapy in the form of Story Cloths. This program uses group cohesion and support, mind-body work, sensorimotor work, psychosocial education and the therapeutic activity to  support cancer survivors in their healing process.
Participants need no expertise in art making to join the group.
April – May 2018 (4 sessions), Webster University Rm Jura 23
Session 1: Wednesday April 18, 13:00-16:30
Session 2: Wednesday April 25, 13:00-16:30
Session 3: Wednesday May 2, 13:00-16:30
Session 4: Wednesday May 9, 13:00-16:30
As this is a multi-phase therapeutic process, participants will be asked to attend all four sessions.
For more information, contact support@cancersupport.ch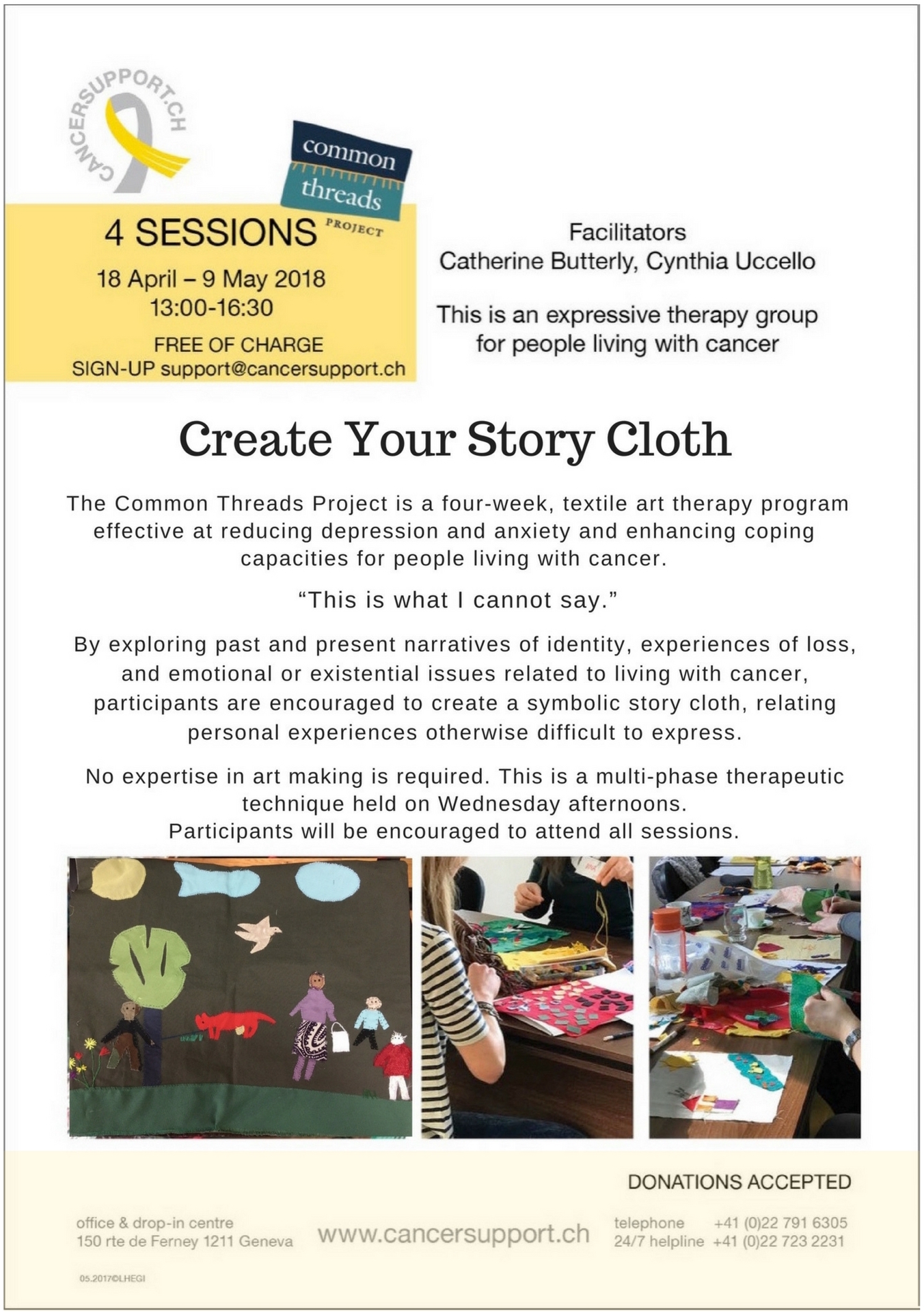 18 April
13:00
Webster University
Catherine Butterly, Cynthia Uccello