Steps for CancerSupport
Around the world in 20 days CHALLENGE!
Steps for CancerSupport is a new awareness and fundraising challenge organised by ESCA CancerSupport. One of our main goals is to replace the funds lost due to the cancellation of our annual fundraiser Paddle for CancerSupport which has been taking place every September since 2007 and usually covers around 35% of our budget.
The challenge
Our aim is to complete 55 million steps (roughly the circumference of the earth) in 20 days to celebrate ESCA CancerSupport's 20th Anniversary.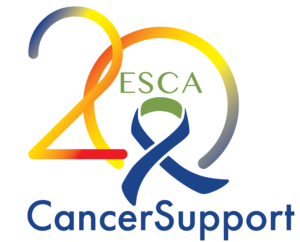 The challenge begins 18 August and will end 6 September 2020, when Paddle for CancerSupport would have taken place.
How you can help
Please show your support to ESCA CancerSupport and the teams and individuals participating in the challenge by making a donation.
Support the Challenge- Donate Now!
CHF 300
of
CHF 1,000
raised
Paying by credit card or Paypal can incur up to 3% of fees!  To guarantee the full benefit of your generosity is received, we ask that you please choose the "bank transfer" option.  Thank you!