Current board of directors
Our mission is to increase ESCA's exposure in the Lac Léman area. We are a unique, professionally assisted volunteer organization where emotional support and practical help in English is freely available for those affected by cancer.
ESCA's board of directors for 2016

Jane joined ESCA in 2005 after being diagnosed with breast cancer. She has a degree in pure mathematics from the London School of Economics and has spent most of her professional life in Switzerland. She worked for DuPont in Paris before creating her own IT company in Switzerland.
After selling her company she became professor of entrepreneurship & innovation at the EPFL. Today Jane is a professional board member in Geneva and Zurich, working with publicly quoted and privately held technology companies. She lives in Vaud and has two daughters.
Catherine Blanc
Past President
Catherine joined ESCA and became a volunteer in the autumn of 2009. She was elected Vice-President, External Affairs in March of 2010 and then President that summer.
Catherine's family is originally from Geneva but she has spent most of her life in the United States and Canada, so that she is fully bilingual. Her professional background is in industrial marketing and human resources; her most recent educational background is in linguistics and translation. Catherine is a happy and grateful cancer survivor (over ten years)!
Annabel Pulcrano
Vice President
Annabel Pulcrano is an SRN nurse, trained at Addenbrooke's Hospital in Cambridge, where she did a specialty in neurosurgery. Following her desire to travel, she worked a few months in Germany before settling in Switzerland in 1981 to work at the CHUV in Lausanne.
She has since worked in various clinics, schools, old people's homes, and corporations in a nursing capacity. She also does translation work for a health-care company and at the federal court.
With her American husband she has 2 daughters and a son. Her interests are travel, literature, and various sports. Annabel has been involved at ESCA since 2004 when she appreciated its support through her own illness.
Sally has a master's degree in history from Cambridge University and worked in London for the BBC World Service as a Studio Manager and later in the News Department. After moving to Geneva, she worked as a freelance journalist, editor, and English teacher. She is the author of « War All Over the World » (a collection of children's memories from 22 countries during WW II) and co-author of « Genève Clair-Obscur » and « Léman Clair-Obscur ».
After being successfully treated for colon cancer in 2000 she joined ESCA, where she acted as Support Coordinator for six years, before retiring from the post in order to continue as a volunteer peer supporter. After living here so long she reckons she is 'competent' in French and is now working on Italian. Her interests (and therapy) include grandchildren, hiking and singing.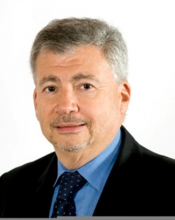 Daniel Avigdor is a Swiss-French retired businessman. He owned and managed a company of 50 employees for 25 years. He is married to ESCA volunteer Korin, they have two daughters and three grandchildren.
Although retired, he is still very busy: he is a judge at the Geneva Tribunal des PrudHommes, a civil and criminal Mediator (FSM), the treasurer of "WIZO", a women's association, the treasurer of "Rheumasearch Foundation", for medical research, and the President of "Foundation Vladimir Largman," which cares for the elderly. He is a member of the Thônex committee of PLR (Parti Liberal Radical).
Having already been involved with the Dragonboat silent auction last year, Daniel was pleased to be approached by his very dear friend Kate Marx to become ESCA's treasurer and is looking forward to working with our association.

Gary Buell
Originally from a Midwest cattle ranch, Gary Buell moved to California for a doctorate in molecular biology at Stanford University and subsequently to the University of Wisconsin Cancer Research Center for post-doctoral studies on the links between cancer and arthritis.
Gary initially came to Geneva in 1980 to ski and join a biotech company. Retiring many ski seasons later in 2013, he has had a research career with several pharmaceutical companies, publishing on genetic regulation of growth factors and the autonomic nervous system.
In business he worked on the in-licensing of clinical development compounds from the US for autoimmune indications and oncology.
Gary has been an enthusiastic Dragonboat paddler since the first Paddle for Cancer in 2007 and benefited from ESCA help for cancer.
Gary currently serves on the board of CRST, a research clinic in Turku, Finland that specialises in the treatment of Alzheimer's.

Julie Franklin
Julie's loss of several close relatives to cancer encouraged her to step forward and provide her volunteer services to ESCA starting in 2004, after completion of the volunteer training course. She was voted in as ESCA's Treasurer in 2005 and held the post of Treasurer through the end of 2011.
Julie was a US CPA with Price Waterhouse in Phoenix, Arizona with a specialty in taxation. She came to Geneva in 1985 with Price Waterhouse and eventually managed the US expatriate tax practice in the Geneva office. She moved to Arthur Andersen in 1991 where she worked in the Global Tax Group until Andersen's closure in 2003. Julie now works as the Fiscal Director for a family office based in Geneva. She is a member of the Swiss chapter of Beta Gamma Sigma, a lifetime member of the Geneva Squash Club as well as a member of Golf Club de Bonmont in Chéserex. She lives with her husband in Vaud.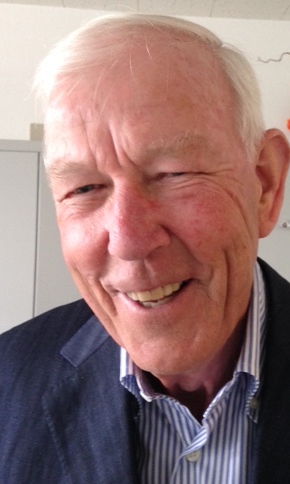 Huub Spierings
Hubertus (Huub Spierings) is of Dutch origin and has lived for many years in Geneva. He has spent the greater part of his professional life working with Cargill in the United States and in Europe retiring in 2002 as Executive Vice-President of Cargill Incorporated, Chairman of the Board of Cargill International SA in Switzerland and President of Cargill's operations in the European time zone, which included Africa, the Middle East and the former Soviet Union.
During his career Huub served on various boards and has continued to do so since his retirement.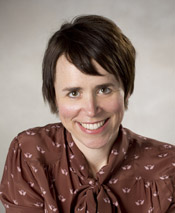 Dr. Michelle Wright
Dr. Michelle Wright is a British-trained General Practitioner (GP). She graduated from the University of Bristol Medical School in 1997 and worked in hospitals in both Bristol and London to gain experience before becoming a GP partner in a busy inner-city London practice. She is a member of the Royal College of General Practitioners, England.
Michelle moved to Switzerland with her husband in 2004. Currently working as a doctor in the Staff Medical Service for the International Labour Organisation in Geneva, Michelle keeps up her clinical medical practice. Her work there includes carrying out medical examinations, helping with staff health queries, dealing with emergency medical situations and also staff health promotion. As her professional career has evolved, Michelle has developed an interest in health education and this can be seen through the other work that she does today. For the last 5 years, she has been a regular contributor on World Radio Switzerland with her popular medical show "Health Matters". Michelle is also one of the Medical Directors of HealthFirst, a Swiss-based company that provides dynamic First Aid Training, First Aid Kits and tailored Health Promotion and Education to individual members of the public, schools, businesses and the humanitarian sector. She is also a medical author for the UK website, patient.co.uk.