Current board of directors
Our mission is to increase ESCA CancerSupport's exposure in the Lac Léman area. We are a unique, professionally assisted volunteer organization where emotional support and practical help in English is freely available for those affected by cancer.
ESCA CancerSupport's board of directors for 2018

Jane joined ESCA CancerSupport in 2005 after being diagnosed with breast cancer. She has a degree in pure mathematics from the London School of Economics and has spent most of her professional life in Switzerland. She worked for DuPont in Paris before creating her own IT company in Switzerland.
After selling her company she became professor of entrepreneurship & innovation at the EPFL. Today Jane is a professional board member in Geneva and Zurich, working with publicly quoted and privately held technology companies. She lives in Vaud and has two daughters.
Annabel Pulcrano
Vice President
Annabel Pulcrano is an SRN nurse, trained at Addenbrooke's Hospital in Cambridge, where she did a specialty in neurosurgery. Following her desire to travel, she worked a few months in Germany before settling in Switzerland in 1981 to work at the CHUV in Lausanne.
She has since worked in various clinics, schools, old people's homes, and corporations in a nursing capacity. She also does translation work for a health-care company and at the federal court.
With her American husband she has 2 daughters and a son. Her interests are travel, literature, and various sports. Annabel has been involved at ESCA CancerSupport since 2004 when she appreciated its support through her own illness.

Originally from a Midwest cattle ranch, Gary Buell moved to California for a doctorate in molecular biology at Stanford University and subsequently to the University of Wisconsin Cancer Research Center for post-doctoral studies on the links between cancer and arthritis.
Gary initially came to Geneva in 1980 to ski and join a biotech company. Retiring many ski seasons later in 2013, he has had a research career with several pharmaceutical companies, publishing on genetic regulation of growth factors and the autonomic nervous system.
In business he worked on the in-licensing of clinical development compounds from the US for autoimmune indications and oncology.
Gary has been an enthusiastic Dragonboat paddler since the first Paddle for Cancer in 2007 and benefited from ESCA CancerSupport help for cancer.
Gary currently serves on the board of CRST, a research clinic in Turku, Finland that specialises in the treatment of Alzheimer's.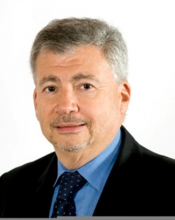 Daniel Avigdor is a Swiss-French retired businessman. He owned and managed a company of 50 employees for 25 years. He is married to ESCA CancerSupport volunteer Korin, they have two daughters and three grandchildren.
Although retired, he is still very busy: he is a judge at the Geneva Tribunal des PrudHommes, a civil and criminal Mediator (FSM), the treasurer of "WIZO", a women's association, the treasurer of "Rheumasearch Foundation", for medical research, and the President of "Foundation Vladimir Largman," which cares for the elderly. He is a member of the Thônex committee of PLR (Parti Liberal Radical).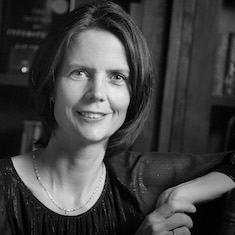 Dr. Conny Vrieling
Dr. Conny Vrieling has been working in the medical field for over 20 years. She started her research at the Netherlands Cancer Institute (NKI) in Amsterdam with a special focus on breast cancer, resulting in a PhD. Dr. Conny Vrieling has been working in the medical field for over 20 years. She started her research at the Netherlands Cancer Institute (NKI) in Amsterdam with a special focus on breast cancer, resulting in a PhD. During this period she also worked with the European Organization for Research and Treatment of Cancer (EORTC) in Brussels. After her training as a radiation oncologist at the NKI, she continued working there with a specialization in breast and prostate cancer.
In 2006, she moved to Geneva where she works as a radiation oncologist at Clinique des Grangettes. Her current research focuses on the cosmetic results after breast-conserving therapy and the long-term outcome of patients with early-stage breast cancer.
Prof. Pierre-Yves Dietrich
Pierre-Yves Dietrich is Chairman of the Oncology Department and Head of the Oncology Service at the Geneva University Hospital and Full Professor at the Faculty of Medicine of the University of Geneva. After training in internal medicine, haematology and oncology, his research focused on immunology. In 1994, he founded the Laboratory of Tumor Immunology at the Geneva University Hospital with a focus on brain tumor immunology.
His research group is providing innovative work in this area, paving the way for the clinical development of therapeutic vaccines and T-cell therapy for patients suffering from brain tumors. For more than 30 years, he has been active both as a clinician and researcher, promoting interactions between biologists and physicians to build translational medicine. He is now playing a key role in developing a Lemanic concept of comprehensive cancer care and research.
Robert Leigh
Robert Leigh left the UK after gaining a postgraduate degree in development economics from University College, London to serve in several Latin American countries with the UN Development Programme, before heading to Geneva as head of the research department of the UN Volunteers.
He was reassigned in 1996 to New York to open up a UNV office for North America. The move was delayed for a year while he battled against, and eventually overcame, a Hodgkin lymphoma.
He finished his UN career in 2007 as UNV's policy head at its new Headquarters in Bonn, Germany, returning in 2011 as lead writer for the UN's first State of the World's Volunteerism Report, introduced to the UN General Assembly in New York.
Robert divides his time between the village of Grilly near Divonne in France and Verbier in the Swiss Alps. He writes on volunteer issues and continues to travel extensively, with his wife Dominique.
Thea McFarlane
Thea McFarlane worked as a nursing sister after completing General Nursing. She got her MA in psychology from the University of Cape Town, with an internship in Health Psychology. She was involved in setting up a Cancer Care centre and helped set up and direct an NGO for people living with HIV/AIDS in Cape Town, South Africa. She has over 30 years of experience working with cancer patients after studying with Elizabeth Kubler-Ross.
Thea has been a counsellor with ESCA CancerSupport since 2003. Besides teaching at Webster University for 14 years, she has studied sophrology and various Mindfulness Based Interventions. In 2017 Thea moved to the UK and now shares her time working as a Clinical Supervisor in the Oncology Department at the Churchill Hospital, where she runs training programmes for volunteers for the Emergency Department at the John Radcliffe Hospital and an MBCT-Ca course at the Maggie's Centre in Oxford.
James Bissell
James Bissell holds a B.A. degree from Washington & Jefferson College and an M.A. in Administration/Healthcare from Central Michigan University. After serving as an officer in the Medical Service Corps of the US Army for five years, he joined Humana Inc, was nominated ten times to the top achievers club and was elected Administrator of the Year in 1987. After a merger with HCA, the hospital company, he continued as CEO of La Tour healthcare network in Geneva, whose flagship is an acute care hospital with over 900 employees. He finished his 36-year career in May 2017 as Chairman of the Board of La Tour SA and currently serves on the board of several healthcare organisations. He is a fellow of the American College of Healthcare Executives, International Chairman of the Marketing Communications Executive International, and past President of the American International Club of Geneva.
Catherine Blanc
Catherine joined ESCA CancerSupport and became a volunteer in the autumn of 2009. She was elected Vice-President, External Affairs in March of 2010 and then President that summer.
Catherine's family is originally from Geneva but she has spent most of her life in the United States and Canada, so that she is fully bilingual. Her professional background is in industrial marketing and human resources; her most recent educational background is in linguistics and translation. Catherine is a happy and grateful cancer survivor (over ten years)!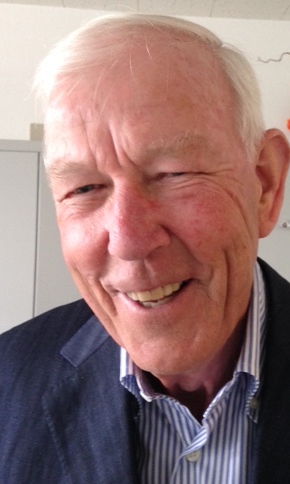 Huub Spierings
Hubertus (Huub Spierings) is of Dutch origin and has lived for many years in Geneva. He has spent the greater part of his professional life working with Cargill in the United States and in Europe retiring in 2002 as Executive Vice-President of Cargill Incorporated, Chairman of the Board of Cargill International SA in Switzerland and President of Cargill's operations in the European time zone, which included Africa, the Middle East and the former Soviet Union.
During his career Huub served on various boards and has continued to do so since his retirement.