Library
Our library includes Macmillan brochures and books on diagnosis, treatment, and coping with cancer.
Welcome from the Librarians!
Welcome to the ESCA CancerSupport library, which is open and available for all: members and their families, volunteers, peer supporters, counsellors, and therapists,  to name a few. If you need any help finding information please contact us at  library@cancersupport.ch.
We are available to help you.
Irene Bertrand and Sandra Oakley,  ESCA librarians
Our Catalogue
We have a collection of some 300 books in English at the Drop-in Centre to cater to the needs and interests of those touched by cancer. Books cover a variety of subjects and are arranged on the shelves by these broad subject categories :
General Health
Types of Cancer
Nutrition, Holistic and Complementary Therapies
Self-help
Coping with Cancer
Care and Families
Grieving and Bereavement
Life Journeys
Spirituality
There are two lists to help you find individual titles: one is arranged by the subject and the other by the author.
We also have books for children.
There is a small collection of DVDs.
Come to the library to browse and borrow any one of them (see library procedures). Please feel free to recommend any titles you would like added to the library. If you are interested in reviewing any of these titles, please contact either Irene Bertrand or Sandra Oakley at library@cancersupport.ch.
Our Resources
We have a collection of Macmillan Cancer Support brochures. This UK Charity develops publications specifically for people with cancer and their carers.
We've also compiled an online list of reliable and up-to-date cancer information websites for patients, families and carers that can be access through our resources web page.
Library Procedures
Books may be borrowed for an initial period of six weeks. On request, loans may be renewed for a further period of six weeks by sending an email to library@cancersupport.ch. Four books and/or Macmillan brochures may be borrowed at one time.
Borrowing Library Books
(1) Take the library card from the back of the book and enter name, date and telephone number.
(2) File the card in alphabetical order by name of author in the small file box marked LIBRARY BOOKS on loan.
Returning Library Books
(1) Take the library card from the small file box and cross out the name.
Return the card to the back of the book.
(2) Shelve the book according to the catalogue number or, if unsure, leave it on the table to be processed and shelved by one of the librarians.
---
New Books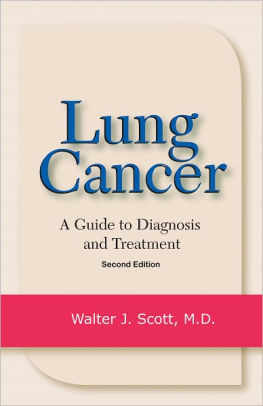 Lung Cancer: A guide to diagnosis and treatment
Walter J. Scott
This is the third edition of a very easy-to-read little book, which explains all aspects of the disease to new patients or their loved ones. It is a simple straightforward guide, which is highly recommended.
Lung Cancer [2L SCO]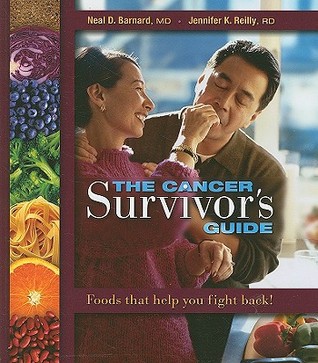 The Cancer Survivor's Guide: Foods that help you fight back!
Neal Barnard
The strong link between nutrition and cancer has been proven over the last decades and research confirms that a healthy diet can indeed help prevent the risk of cancer. The authors of this book, which contains the latest nutritional and scientific information (with references), advocate a plant-based diet, reducing or eliminating meat and dairy products i.e. vegan. There are plenty of recipes to complement the nutritional information.
Food and Nutrition [3 BAR]
Fast Facts: Prostate Cancer
Roger Kirby
Part of the "fast facts" series on different medical conditions, this
slim volume is intended primarily for the medical profession.
However, its concise and clear style gives the informed layperson a
brief up-to-date overview of all aspects of this cancer, including the
epidemiology, diet and lifestyle, prognosis, management of treatment etc.
Prostate Cancer [2 P KIR]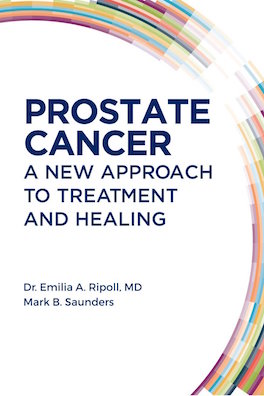 Prostate Cancer : A New Approach to Treatment and Healing
Dr Emilia Ripoll
This is a very complete and thorough hands-on book, a recommended
source for men diagnosed with prostate cancer. The "toolbox" is the
interactive part of the book with checklists and worksheets allowing you
to hone in on the most relevant information for your situation. There
is also a "digging deeper" section that expands on certain topics with
references to the latest research.
Prostate Cancer [2 P RIP]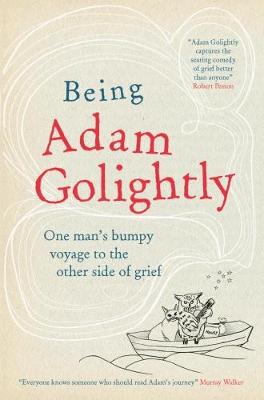 Being Adam Golightly: One Man's Bumpy Voyage to the Other Side of Grief
Adam Golighty
Adam Golightly is the pseudonym for a widower whose wife died of cancer. As he says himself, if his wife had not died, then Adam Golightly would not exist. "Creating Adam was in many ways a desperate act, as I looked for anything to help me deal with overwhelming grief, leaving me strong enough to support the kids." His publisher says, "the cruel early death of his wife Helen tears up the script of Adam Golightly's middle-class, middle-aged existence. Miserably single, he recounts his fight back against the hand of fate.….. As he starts to build a new, alternative life for himself and his children, he shows not just how to survive bereavement but how to be transformed by it"
Both of these books are really accessible and address the need for support in bereavement, particularly for men who are grieving the loss of a wife or partner.
-Sandra Oakley
Death, Grieving and Bereavement [ 8 GOL ]
The Grief Survival Guide: How to Navigate Loss and All That Comes With It
Jeff Brazier
Since his former partner Jade Goody died in 2009, Jeff Brazier has been on an extraordinary journey. The devoted single dad of two young bereaved sons has transitioned from being a reality TV star to become a life coach, counsellor, charity ambassador for bereaved families and now, a best-selling author. He has attracted new fans for the honesty, integrity and warmth with which he has told his own story and has engaged with the dying and the bereaved to share theirs. The Grief Survival Guide is a compendium that you could easily find yourself reading cover to cover but also dip into, as you chart your own course through grief. - The Funeral Zone
Death, Grieving and Bereavement [ 8 BRA ]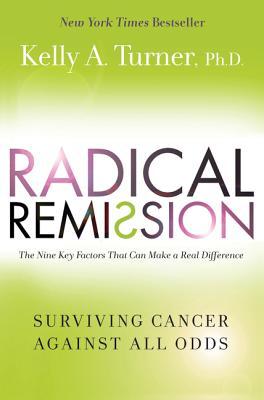 Radical remission: Surviving Cancer Against All Odds
Kelly A. Turner
Early in her career as a researcher and counselor in integrative oncology, the author found that there were few studies on radical remission, when people recover against all odds without the help of conventional medicine. This book presents her evidence, after years of research in many countries, of nine factors which can help even terminally-ill patients to turn their lives around. Some of the factors include change of diet, increasing positive emotions, deepening your
spiritual connection, embracing social support. Obviously a controversial book but of interest to those looking for alternative/complementary ways to overcome their cancer.
holistic and complementary therapies [ 4 TUR ]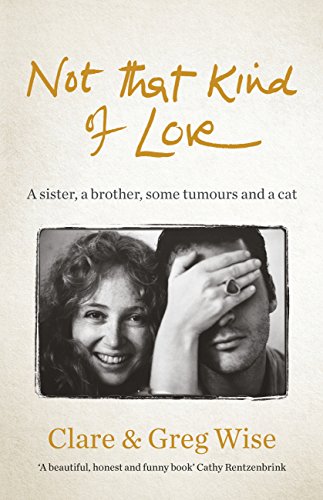 Not that Kind of Love : A sister, a brother, some tumours and a cat
Clare and Greg Wise
This book is based on a blog by Clare Wise which was started when she found out she had breast cancer. It is a powerfully witty and warm, non-sensational account of her life with cancer until her brother Greg Wise (married to Emma Thompson) took over the narrative when Clare was too ill and finished it when she died. The brother and sister were clearly very close and this book will be helpful for people who have lost a sibling. Greg's reflections on compassion fatigue are very
honest but cannot hide his devotion to his sister. A moving book.
life journeys [ 9 WIS ]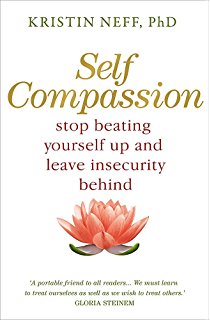 Self-compassion
Kristin Neff
One reader comments: "I wish I had read this book a long time ago - it
would have saved me a lot of struggles."
Beating ourselves up doesn't help nor does regretting the past or fearing the future. Sounds as if it's a book for a lot of us!
Self-help [ 5 NEF ]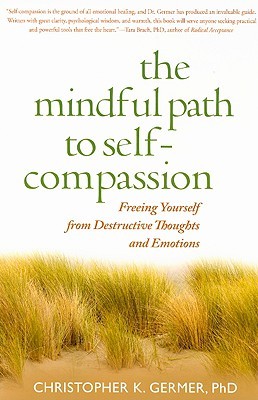 The Mindful Path to Self-Compassion: Freeing Yourself from Destructive Thoughts and Emotions
Christopher K. Germer
"Why is it so hard to extend the same kindness to ourselves that many of
us gladly offer to others?"
This first sentence in the foreword to this book illuminates the need for self compassion which, linked to the power of mindfulness, can improve our lives considerably, with peace and calm in a balanced perspective. This book is easy to read and has techniques and helpful exercises.
Self-help [ 5 GER ]