Due to the COVID-19 publich health crisis, ESCAthlon has been postponed. We will keep you updated here. Thank you for your understanding.  Stay safe!
There once was a 9 year old little girl and she had an idea … a very good idea.
Hi my name is Isabela I am in year 5.
I lost my grandad and grandma when I was little and I still see how much it makes my mum and dad sad. My mummy now works with kids like me that are affected by cancer at ESCA CancerSupport. I hope she can help them feel better.
Once a year my mummy (Littlefoot) and her best friend (Bigfoot) run like crazy goats on the mountains with their maps and compasses doing races. They want to help ESCA CancerSupport so they can keep helping others that felt like us. This year I had an idea I wanted to do something like my mummy.
I hope all my friends can come.
The event will have a fun run, a fabulous hike and a fantastic navigation quest. There will be refuelling stations at the end of the Run and Hike to give our little ones lots of energy. Maps will be handed out on the last refuelling station for the Navigation part. There will be medals for all participants and a day of unforgettable fun where EVERYONE is a winner.
If the kids would like some practice before the event there are three free training session to help with some running techniques, some navigation skills and prepare them to have some fun.
All updates  and the location of the event will be sent via email to everyone that has signed up. Please make sure you send me an email to christinag@cancersupport.ch to register.
It warms my heart to see how much these children are doing to make a difference and change this world. I have had the honour to work with such amazing people at ESCA CancerSupport and be part of this remarkable team.
Help us support them and Isabela so they can keep offering emotional support, practical help and physical activities free of charge for those that need it most.
We look forward to seeing you at ESCAthlon!
No one should face cancer alone, we are here to help.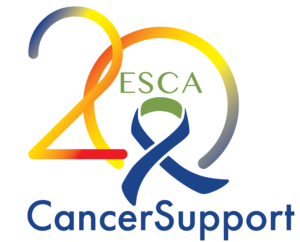 *Postponed* ESCAthlon 2020
CHF 0
of
CHF 1,000
raised
Due to the COVID-19 public health crisis, we have postponed the ESCAthlon. We will keep you updated. Please stay safe!!
Support Isabela and her team of 5th graders from Ecolint's La Grand Boissière campus on their multi-sport CHALLENGE to raise awareness and funds for ESCA CancerSupport!