Together We Go Farther
Puppet Show
*THIS EVENT IS FINISHED*

If you would like to still donate to ESCA CancerSupport please click HERE to place a donation.
Christine Bajulaz and Jour de Rêve would like to raise funds for ESCA CancerSupport and will perform an interactive puppet show on November 5th at 5:30PM on Zoom.
All children from 4 to 12 years old are welcome to join us online and watch this fun story about a dinosaur and a beautiful friendship. We look forward to seeing you soon!
Watch the short fun "trailer" above.  The show will last 30-40 minutes and depending upon registrations, will be in either French or English.
Donation suggestion: 10 CHF for one child, 16 CHF for two children from the same family. You are welcome to support the puppet show Together We Go Farther with another suitable amount as well. For children ages 4-10.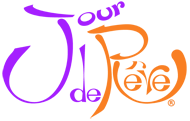 If you are interested in seeing the puppet show, please email Christine at info@jourdereve.com, and she will send you the details to join the Zoom show.
*Due to the cancellation of our annual Paddle for CancerSupport Festival which includes our Kiddleland events and Mini regatta, we wanted to put something on for all those children who will be missing out. Many thanks to Christine and her team at Jour de Rêve for this fun idea!
---
No one should face cancer alone, we are here to help.